A Cinderella Story: Christmas Wish
Quick where to watch A Cinderella Story: Christmas Wish overview
Is available on Netflix

|

Is not available on Amazon Prime

|

Is not available on Hulu
All available streaming services: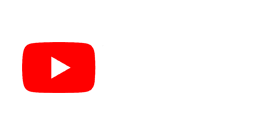 Director

:

IMDb

:

N/A/10

Release date

:

Oct 15th, 2019

Runtime

:

N/A

Country

:
Kat Emerson could really use a Christmas miracle! The aspiring singer-songwriter may have big dreams, but she has even bigger problems. Treated like a servant by her vain stepmother and ...
TAGLINE: "Happily ever after begins with a dream."
CAST: Gregg Sulkin, Isabella Gomez, Johannah Newmarch & Laura Marano
Watch the Trailer
Costs of Streaming (Free & Paid options)
Movie Streaming lists A Cinderella Story: Christmas Wish is featured on
---
Titles related to A Cinderella Story: Christmas Wish to Watch online Right Now
Similar movies & tv shows to A Cinderella Story: Christmas Wish available on Netflix, Amazon Instant, Hulu & More.

Sources: - IMDb- TMDb- Flavorazor Similar Movies
« The Game Changers The Elephant Queen »