A Haunted House
Quick where to watch A Haunted House overview
Is not available on Netflix

|

Is available on Amazon Prime

|

Is not available on Hulu
All available streaming services: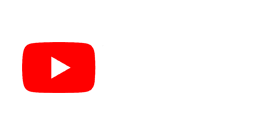 Director

:

IMDb

:

5.1/10

Release date

:

Jan 11th, 2013

Runtime

:

86 min

Country

:

Music

:

Jesse Voccia
Malcolm and Kisha move into their dream home, but soon learn a demon also resides there. When Kisha becomes possessed, Malcolm - determined to keep his sex life on track - turns to a priest, a psychic, and a team of ghost-busters for help.
TAGLINE: "This $*%! ain't paranormal."
CAST: Cedric the Entertainer, Essence Atkins, Marlon Wayans & Nick Swardson
Watch the Trailer
Costs of Streaming (Free & Paid options)
Movie Streaming lists A Haunted House is featured on
---
Titles related to A Haunted House to Watch online Right Now
Similar movies & tv shows to A Haunted House available on Netflix, Amazon Instant, Hulu & More.

Sources: - IMDb- TMDb- Flavorazor Similar Movies
« The Wedding Date Hellraiser »