Watch Am I See You? online

Can you stream the Thriller movie Am I See You? on Netflix, Hulu or Amazon Prime?


Streaming Guide: Am I See You?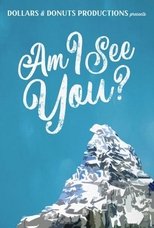 Am I See You? follows Whitney Nelson on her quest to find answers about a mysterious pin left behind by her departed mother. Along with her friend Alana, she gets mixed up with a crazy cult of collectors who will stop at nothing to acquire her special pin.
All streaming services available
No streaming sources available just yet
---
Its release date is Thursday February 13, 2020