Blue Jasmine
Quick where to watch Blue Jasmine overview
Is available on Netflix

|

Is available on Amazon Prime

|

Is available on Hulu
All available streaming services: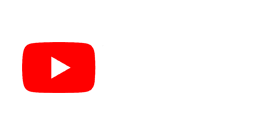 Director

:

IMDb

:

7.3/10

Release date

:

Jul 25th, 2013

Runtime

:

98 min

Country

:
A New York socialite, deeply troubled and in denial, arrives in San Francisco to impose upon her sister. She looks a million, but isn't bringing money, peace, or love...
TAGLINE: "Blue Moon. I used to know the words. Now they're all a jumble."
CAST: Alec Baldwin, Bobby Cannavale, Cate Blanchett & Sally Hawkins
Watch the Trailer
Costs of Streaming (Free & Paid options)
Movie Streaming lists Blue Jasmine is featured on
---
Titles related to Blue Jasmine to Watch online Right Now
Similar movies & tv shows to Blue Jasmine available on Netflix, Amazon Instant, Hulu & More.

Sources: - IMDb- TMDb- Flavorazor Similar Movies
« Control Family Weekend »