Watch Heart, Baby! online

Can you stream the Drama movie Heart, Baby!, directed by Angela Shelton & starring Gbenga Akinnagbe, Jackson Rathbone, Keir O'Donnell & Shawn-Caulin Young on Netflix, Hulu or Amazon Prime?


Streaming Guide: Heart, Baby!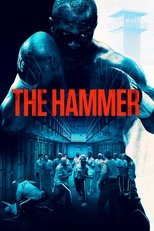 When prison boxer George "The Hammer" Martin is offered freedom for fighting in the 1984 Olympics he says no in order to protect the woman he loves, forcing his best friend to learn the true meaning of loyalty.
All streaming services available


---
Its release date is Saturday October 7, 2017
Other Angela Shelton Movies on Amazon Prime
N/A/10 | By Angela Shelton
United States of America | Comedy & Drama