Hotel Mumbai
Quick where to watch Hotel Mumbai overview
Is not available on Netflix

|

Is not available on Amazon Prime

|

Is not available on Hulu
All available streaming services: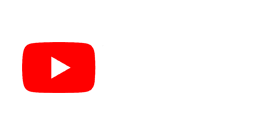 Director

:

IMDb

:

6.7/10

Release date

:

Mar 29th, 2019

Runtime

:

125 min

Country

:

Music

:

Volker Bertelmann
The true story of the Taj Hotel terrorist attack in Mumbai. Hotel staff risk their lives to keep everyone safe as people make unthinkable sacrifices to protect themselves and their families.
TAGLINE: "November 26, 2008... Terror Struck The Heart Of India."
CAST: Armie Hammer, Dev Patel, Jason Isaacs & Nazanin Boniadi
Watch the Trailer
Costs of Streaming (Free & Paid options)
Movie Streaming lists Hotel Mumbai is featured on
---
Titles related to Hotel Mumbai to Watch online Right Now
Similar movies & tv shows to Hotel Mumbai available on Netflix, Amazon Instant, Hulu & More.

Sources: - IMDb- TMDb- Flavorazor Similar Movies
« Love on the Menu Godzilla: King of the Monsters »