Jacob's Ladder
Quick where to watch Jacob's Ladder overview
Is not available on Netflix

|

Is available on Amazon Prime

|

Is available on Hulu
All available streaming services: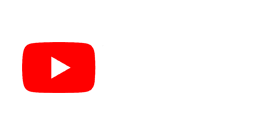 Director

:

IMDb

:

7.5/10

Release date

:

Nov 2nd, 1990

Runtime

:

113 min

Country

:

Music

:

Maurice Jarre
Mourning his dead child, a haunted Vietnam War veteran attempts to uncover his past while suffering from a severe case of dissociation. To do so, he must decipher reality and life from his own dreams, delusions, and perceptions of death.
TAGLINE: "The most frightening thing about Jacob Singer's nightmare is that he isn't dreaming."
CAST: Danny Aiello, Elizabeth Peña, Matt Craven & Tim Robbins
Watch the Trailer
---
Titles related to Jacob's Ladder to Watch online Right Now
Similar movies & tv shows to Jacob's Ladder available on Netflix, Amazon Instant, Hulu & More.

Sources: - IMDb- TMDb- Flavorazor Similar Movies
« Adebar The Lost Skeleton Returns Again »