Men in Black: International
Quick where to watch Men in Black: International overview
Is not available on Netflix

|

Is not available on Amazon Prime

|

Is not available on Hulu
All available streaming services: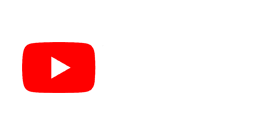 Director

:

IMDb

:

N/A/10

Release date

:

Jun 12th, 2019

Runtime

:

N/A

Genre:
The Men in Black have always protected the Earth from the scum of the universe. In this new adventure, they tackle their biggest threat to date: a mole in the Men in Black organization.
TAGLINE: "The universe is expanding"
CAST: Chris Hemsworth, Liam Neeson, Rebecca Ferguson & Tessa Thompson
Watch the Trailer
Costs of Streaming (Free & Paid options)
Movie Streaming lists Men in Black: International is featured on
---
Titles related to Men in Black: International to Watch online Right Now
Similar movies & tv shows to Men in Black: International available on Netflix, Amazon Instant, Hulu & More.

Sources: - IMDb- TMDb- Flavorazor Similar Movies
« Polar A Besta Pop »