Naomi and Ely's No Kiss List
Quick where to watch Naomi and Ely's No Kiss List overview
Is available on Netflix

|

Is available on Amazon Prime

|

Is not available on Hulu
All available streaming services: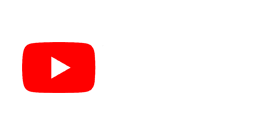 Director

:

IMDb

:

5.7/10

Release date

:

Sep 18th, 2015

Runtime

:

89 min

Country

:

Music

:

Deborah Lurie
Naomi and Ely have loved each other their whole lives, even though Ely isn't exactly into girls. The institution of a "No Kiss List" has prevented the two from rifts in the past, but bonds are tested when they both fall for the same guy.
TAGLINE: "She's just a girl who loves a boy who loves a boy."
CAST: Matthew Daddario, Pierson Fode, Ryan Ward & Victoria Justice
Watch the Trailer
Costs of Streaming (Free & Paid options)
Movie Streaming lists Naomi and Ely's No Kiss List is featured on
---
Titles related to Naomi and Ely's No Kiss List to Watch online Right Now
Similar movies & tv shows to Naomi and Ely's No Kiss List available on Netflix, Amazon Instant, Hulu & More.

Sources: - IMDb- TMDb- Flavorazor Similar Movies
« From Prada to Nada The Sweetest Thing »