Once Upon a Time in the West
Quick where to watch Once Upon a Time in the West overview
Is not available on Netflix

|

Is not available on Amazon Prime

|

Is not available on Hulu
All available streaming services: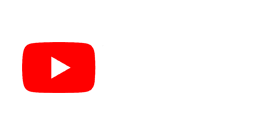 Director

:

IMDb

:

8.5/10

Release date

:

Dec 21st, 1968

Runtime

:

164 min

Genre:

Music

:

Ennio Morricone
A mysterious stranger with a harmonica joins forces with a notorious desperado to protect a beautiful widow from a ruthless assassin working for the railroad.
TAGLINE: "There were three men in her life. One to take her... one to love her... and one to kill her."
CAST: Charles Bronson, Claudia Cardinale, Henry Fonda & Jason Robards
Watch the Trailer
Costs of Streaming (Free & Paid options)
Movie Streaming lists Once Upon a Time in the West is featured on
---
Titles related to Once Upon a Time in the West to Watch online Right Now
Similar movies & tv shows to Once Upon a Time in the West available on Netflix, Amazon Instant, Hulu & More.

Sources: - IMDb- TMDb- Flavorazor Similar Movies
« Class Act Star Wars: Episode II – Attack of the Clones »