One Day
Quick where to watch One Day overview
Is available on Netflix

|

Is available on Amazon Prime

|

Is not available on Hulu
All available streaming services: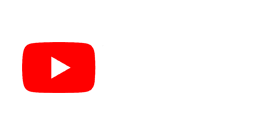 Director

:

IMDb

:

7.0/10

Release date

:

Mar 2nd, 2011

Runtime

:

107 min

Country

:

Music

:

Rachel Portman
After spending the night together on the night of their college graduation Dexter and Em are shown each year on the same date to see where they are in their lives. They are sometimes together, sometimes not, on that day.
TAGLINE: "Twenty years. Two people."
CAST: Anne Hathaway, Jim Sturgess, Jodie Whittaker & Tom Mison
Watch the Trailer
Costs of Streaming (Free & Paid options)
Movie Streaming lists One Day is featured on
---
Titles related to One Day to Watch online Right Now
Similar movies & tv shows to One Day available on Netflix, Amazon Instant, Hulu & More.

Sources: - IMDb- TMDb- Flavorazor Similar Movies
« Parent Trap High Strung »