Watch Scoob! online

Can you stream the Animation, Comedy & Family movie Scoob!, directed by Tony Cervone & starring Amanda Seyfried, Don Messick, Frank Welker, Gina Rodriguez, Jason Isaacs, Ken Jeong, Mark Wahlberg, Will Forte & Zac Efron on Netflix, Hulu or Amazon Prime?


Streaming Guide: Scoob!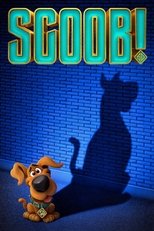 Scooby and the gang face their most challenging mystery ever: a plot to unleash the ghost dog Cerberus upon the world. As they race to stop this dogpocalypse, the gang discovers that Scooby has an epic destiny greater than anyone imagined.

TAGLINE: "Mystery loves company."
All streaming services available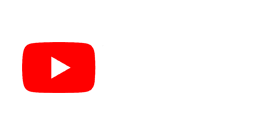 ---
Its release date is Wednesday July 8, 2020
Production details
| | |
| --- | --- |
| Director | Tony Cervone |
| Cast | Amanda Seyfried, Don Messick, Frank Welker, Gina Rodriguez, Jason Isaacs, Ken Jeong, Mark Wahlberg, Will Forte & Zac Efron |
| Genre | Animation, Comedy & Family |
| Country of origin | United States of America |
| Release date | 2020-07-08 |
| Theme | Animated Dogs, Animated Friendship, Based On Tv Series, Crime Solving, Friends, Friendship, Heroism & Scooby Doo |
| Place setting | Athens & Greece |
| Script | Adam Sztykiel (screenplay by), Adam Sztykiel (screenplay), Derek Elliott (screenplay by), Derek Elliott (screenplay), Eyal Podell (story by), Eyal Podell (story), Jack Donaldson (screenplay by), Jack Donaldson (screenplay), Joe Ruby (based on characters created by), Jonathon E. Stewart (story by), Jonathon E. Stewart (story), Joseph Barbera (based on characters created by), Kelly Fremon Craig (screenplay by), Ken Spears (based on characters created by), Matt Lieberman (screenplay by), Matt Lieberman (story by), Matt Lieberman (story) & William Hanna (based on characters created by) |
| Box Office Revenue | $9,430,580 |
| Runtime | 93 min |
| Homepage | Scoob! Homepage |
Other Animation Comedy Movies on Netflix
7.6/10 | By Chris Williams(co-director), Don Hall(co-director), John Musker, Ron Clements & Ron Clements, John Musker, Don Hall(co-director), Chris Williams(co-director)
The United States | Adventure, Animation, Comedy, Family & Musical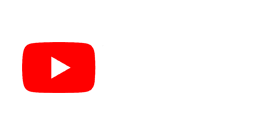 Other Tony Cervone Movies on Amazon Prime
Other Animation Comedy Movies on Amazon Prime Video
Other Animation Comedy Movies on Hulu