Swordfish
Quick where to watch Swordfish overview
Is available on Netflix

|

Is available on Amazon Prime

|

Is not available on Hulu
All available streaming services: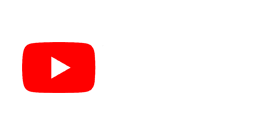 Director

:

IMDb

:

6.5/10

Release date

:

Jun 7th, 2001

Runtime

:

99 min

Country

:

Music

:

Christopher Young
A covert counter-terrorist unit called Black Cell led by Gabriel Shear wants the money to help finance their war against international terrorism, but it's all locked away. Gabriel brings in convicted hacker Stanley Jobson to help him.
TAGLINE: "Log On. Hack In. Go Anywhere. Get Everything."
CAST: Don Cheadle, Halle Berry, Hugh Jackman & John Travolta
Watch the Trailer
Costs of Streaming (Free & Paid options)
Movie Streaming lists Swordfish is featured on
---
Titles related to Swordfish to Watch online Right Now
Similar movies & tv shows to Swordfish available on Netflix, Amazon Instant, Hulu & More.

Sources: - IMDb- TMDb- Flavorazor Similar Movies
« Kiss Kiss Bang Bang Disaster Movie »