The Hunger Games: Mockingjay – Part 1
Quick where to watch The Hunger Games: Mockingjay – Part 1 overview
Is not available on Netflix

|

Is available on Amazon Prime

|

Is not available on Hulu
All available streaming services: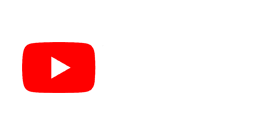 Director

:

IMDb

:

6.7/10

Release date

:

Nov 18th, 2014

Runtime

:

123 min

Genre:

Country

:

Music

:

James Newton Howard & The Lumineers
Katniss Everdeen is in District 13 after she shatters the games forever. Under the leadership of President Coin and the advice of her trusted friends, Katniss spreads her wings as she fights to save Peeta and a nation moved by her courage.
TAGLINE: "Fire burns brighter in the darkness"
CAST: Jennifer Lawrence, Josh Hutcherson, Liam Hemsworth & Woody Harrelson
Watch the Trailer
Costs of Streaming (Free & Paid options)
Movie Streaming lists The Hunger Games: Mockingjay – Part 1 is featured on
---
Titles related to The Hunger Games: Mockingjay – Part 1 to Watch online Right Now
Similar movies & tv shows to The Hunger Games: Mockingjay – Part 1 available on Netflix, Amazon Instant, Hulu & More.

Sources: - IMDb- TMDb- Flavorazor Similar Movies
« The Farmer's Wife Avengers: Age of Ultron »