The Princess Diaries
Quick where to watch The Princess Diaries overview
Is available on Netflix

|

Is available on Amazon Prime

|

Is not available on Hulu
All available streaming services: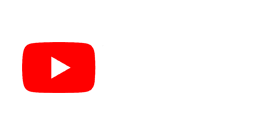 Director

:

IMDb

:

6.3/10

Release date

:

Aug 3rd, 2001

Runtime

:

111 min

Country

:

Music

:

John Debney
Mia Thermopolis has just found out that she is the heir apparent to the throne of Genovia. With her friends Lilly and Michael Moscovitz in tow, she tries to navigate through the rest of her sixteenth year.
TAGLINE: "She rocks. She rules. She reigns."
CAST: Anne Hathaway, Heather Matarazzo, Julie Andrews & Robert Schwartzman
Watch the Trailer
Costs of Streaming (Free & Paid options)
Movie Streaming lists The Princess Diaries is featured on
---
Titles related to The Princess Diaries to Watch online Right Now
Similar movies & tv shows to The Princess Diaries available on Netflix, Amazon Instant, Hulu & More.

Sources: - IMDb- TMDb- Flavorazor Similar Movies
« The Princess Diaries 2: Royal Engagement Sex, Lies, and Videotape »