A Haunting
Quick where to watch A Haunting overview
Is not available on Netflix

|

Is available on Amazon Prime

|

Is not available on Hulu
All available streaming services: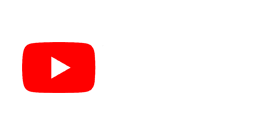 Creator

:

Air date

:

Oct 28th, 2005

Genre

:
, Historical & Horror

Country

:

Music

:

Ed Smart
An American paranormal anthology previewing stories told by the victims. Victims tell their terrifing encounters with the paranormal. This show contains narrations, frightening reanactments, & religious content.
CAST:
---
Watch the Trailer
---
Newest episodes streaming online
Living Nightmare
Dangerous Games
Costs of Streaming per Season (Free & Paid options)
TV Show Streaming lists A Haunting is featured on
---
Titles related to A Haunting to Watch online Right Now
Similar movies & tv shows to A Haunting to watch on Netflix, Amazon, Hulu etc right now.

Sources: - IMDb- TMDb- Flavorazor Similar TV Shows
« 90210 Adam Ruins Everything »