Watch House M.D. online

Can you stream the Comedy, Drama & Mystery tv show House M.D., created by David Shore & starring Hugh Laurie, Jesse Spencer, Omar Epps & Robert Sean Leonard on Netflix, Hulu or Amazon Prime?

Streaming Guide: House M.D.
An antisocial maverick doctor who specializes in diagnostic medicine does whatever it takes to solve puzzling cases that come his way using his crack team of doctors and his wits.
All streaming services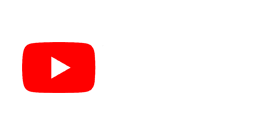 ---
Its air date is Tuesday November 16, 2004
Production details
| | |
| --- | --- |
| Creator | David Shore |
| Cast | Hugh Laurie, Jesse Spencer, Omar Epps & Robert Sean Leonard |
| Genre | Comedy, Drama & Mystery |
| Country of origin | The United States |
| First Air date | 2004-11-16 |
| Theme | Alcoholism, Drug Addiction & Recovery, Doctor, Doctors & Hospitals, Drug Addiction, Hospital, Medical Drama, Misanthropic & Mystery |
| Place setting | New Jersey |
| Location | Los Angeles |
| Music | * Jason Derlatka * Jon Ehrlich |
| Runtime | 44 |
Movies & shows similar to House M.D. available for streaming
TV titles with the highest similarity score