Avengers: Infinity War
Quick where to watch Avengers: Infinity War overview
Is available on Netflix

|

Is available on Amazon Prime

|

Is not available on Hulu
All available streaming services: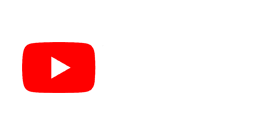 Director

:

IMDb

:

9.0/10

Release date

:

Apr 25th, 2018

Runtime

:

149 min

Genre:

Country

:

Music

:

*, Alan Silvestri, Brian Tyler & Brian Tyler (composer)
The Avengers and their allies must be willing to sacrifice all in an attempt to defeat the powerful Thanos before his blitz of devastation and ruin puts an end to the universe.
TAGLINE: "An entire universe. Once and for all."
CAST: Chris Evans, Chris Hemsworth, Mark Ruffalo & Robert Downey Jr.
Watch the Trailer
---
Titles related to Avengers: Infinity War to Watch online Right Now
Similar movies & tv shows to Avengers: Infinity War available on Netflix, Amazon Instant, Hulu & More.

Sources: - IMDb- TMDb- Flavorazor Similar Movies
« Pirates of the Caribbean: The Curse of the Black Pearl Annabelle: Creation »