Denial
Quick where to watch Denial overview
Is not available on Netflix

|

Is available on Amazon Prime

|

Is not available on Hulu
All available streaming services: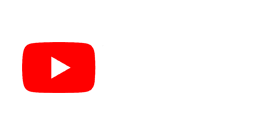 Director

:

IMDb

:

6.6/10

Release date

:

Sep 30th, 2016

Runtime

:

109 min

Genre:

Country

:

Music

:

Howard Shore
Acclaimed writer and historian Deborah E. Lipstadt must battle for historical truth to prove the Holocaust actually occurred when David Irving, a renowned denier, sues her for libel.
TAGLINE: "The whole world knows the Holocaust happened. Now she needs to prove it."
CAST: Andrew Scott, Rachel Weisz, Timothy Spall & Tom Wilkinson
Watch the Trailer
---
Titles related to Denial to Watch online Right Now
Similar movies & tv shows to Denial available on Netflix, Amazon Instant, Hulu & More.

Sources: - IMDb- TMDb- Flavorazor Similar Movies
« The Wave (Bølgen) 10.000 km »