Watch Hilda e o Rei da Montanha online

Can you stream the Adventure, Animation & Fantasy movie Hilda e o Rei da Montanha on Netflix, Hulu or Amazon Prime?


Streaming Guide: Hilda e o Rei da Montanha

We rejoin our heroine for her latest adventure just as she awakes to find herself... in the body of a troll! Her mum is worried sick, and now has to deal with the strange creature that seems to have taken Hilda's place. Now, both of them are in a race to be reunited before Ahlberg and his safety patrol get the chance to use their new secret weapon to lay waste to the trolls, and Hilda along with them!
All streaming services available

---
Its release date is Thursday December 30, 2021
Other Adventure Animation Movies on Netflix
7.0/10 | By Christopher Miller, Phil Lord & Phil Lord, Christopher Miller
The United States | Action, Adventure, Animation, Comedy & Family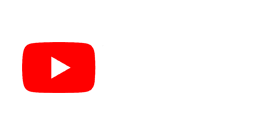 Other Adventure Animation Movies on Amazon Prime Video
Other Adventure Animation Movies on Hulu