Kramer vs. Kramer
Quick where to watch Kramer vs. Kramer overview
Is not available on Netflix

|

Is available on Amazon Prime

|

Is not available on Hulu
All available streaming services: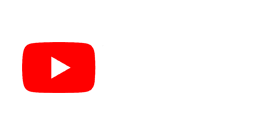 Director

:

IMDb

:

7.8/10

Release date

:

Dec 18th, 1979

Runtime

:

105 min

Genre:

Country

:

Music

:

Dave Grusin & John Kander
Ted Kramer's wife leaves her husband, allowing for a lost bond to be rediscovered between Ted and his son, Billy. But a heated custody battle ensues over the divorced couple's son, deepening the wounds left by the separation.
TAGLINE: "There are three sides to this love story"
CAST: Dustin Hoffman, Jane Alexander, Justin Henry & Meryl Streep
Watch the Trailer
Costs of Streaming (Free & Paid options)
Movie Streaming lists Kramer vs. Kramer is featured on
---
Titles related to Kramer vs. Kramer to Watch online Right Now
Similar movies & tv shows to Kramer vs. Kramer available on Netflix, Amazon Instant, Hulu & More.

Sources: - IMDb- TMDb- Flavorazor Similar Movies
« The Bridges of Madison County Problem Child 2 »