Marauders
Quick where to watch Marauders overview
Is not available on Netflix

|

Is available on Amazon Prime

|

Is not available on Hulu
All available streaming services: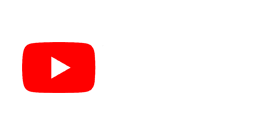 Director

:

IMDb

:

5.5/10

Release date

:

Jul 1st, 2016

Runtime

:

107 min

Country

:

Music

:

Ryan Dodson
When a bank is hit by a brutal heist, all evidence points to the owner and his high-powered clients. But as a group of FBI agents dig deeper into the case - and the deadly heists continue - it becomes clear that a larger conspiracy is at play.
TAGLINE: "The rich will pay"
CAST: Bruce Willis, Christopher Meloni, Danny A. Abeckaser & Dave Bautista
Watch the Trailer
Costs of Streaming (Free & Paid options)
Movie Streaming lists Marauders is featured on
---
Titles related to Marauders to Watch online Right Now
Similar movies & tv shows to Marauders available on Netflix, Amazon Instant, Hulu & More.

Sources: - IMDb- TMDb- Flavorazor Similar Movies
« Never Back Down: No Surrender The Birth of a Nation »