Monsters, Inc.
Quick where to watch Monsters, Inc. overview
Is not available on Netflix

|

Is available on Amazon Prime

|

Is not available on Hulu
All available streaming services: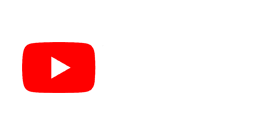 IMDb

:

8.1/10

Release date

:

Nov 1st, 2001

Runtime

:

92 min

Country

:

Music

:

Randy Newman
In order to power the city, monsters have to scare children so that they scream. However, the children are toxic to the monsters, and after a child gets through, 2 monsters realize things may not be what they think.
TAGLINE: "We Scare Because We Care."
CAST: Billy Crystal, James Coburn, John Goodman & Steve Buscemi
Watch the Trailer
Costs of Streaming (Free & Paid options)
Movie Streaming lists Monsters, Inc. is featured on
---
Titles related to Monsters, Inc. to Watch online Right Now
Similar movies & tv shows to Monsters, Inc. available on Netflix, Amazon Instant, Hulu & More.

Sources: - IMDb- TMDb- Flavorazor Similar Movies
« The Girl in the Fog Spider-Man »