Music and Lyrics
Quick where to watch Music and Lyrics overview
Is available on Netflix

|

Is available on Amazon Prime

|

Is available on Hulu
All available streaming services: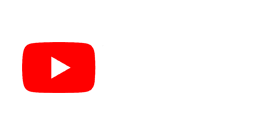 Director

:

IMDb

:

6.5/10

Release date

:

Feb 9th, 2007

Runtime

:

96 min

Country

:

Music

:

Adam Schlesinger
A washed up singer is given a couple days to compose a chart-topping hit for an aspiring teen sensation. Though he's never written a decent lyric in his life, he sparks with an offbeat younger woman with a flair for words.
TAGLINE: "Share the music with someone you love."
CAST: Brad Garrett, Drew Barrymore, Hugh Grant & Scott Porter
Watch the Trailer
Costs of Streaming (Free & Paid options)
Movie Streaming lists Music and Lyrics is featured on
---
Titles related to Music and Lyrics to Watch online Right Now
Similar movies & tv shows to Music and Lyrics available on Netflix, Amazon Instant, Hulu & More.

Sources: - IMDb- TMDb- Flavorazor Similar Movies
« The Green Mile Definitely Maybe »