Phantom of the Opera
Quick where to watch Phantom of the Opera overview
Is available on Netflix

|

Is available on Amazon Prime

|

Is not available on Hulu
All available streaming services: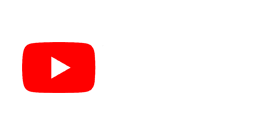 Director

:

IMDb

:

7.3/10

Release date

:

Dec 8th, 2004

Runtime

:

143 min

Country

:

Music

:

Andrew Lloyd Webber
A young soprano becomes the obsession of a disfigured musical genius who lives beneath the Paris Opéra House. He kidnaps the soprano and forces the owners of the play to keep her as the lead role of the play.
TAGLINE: "The classic musical comes to the big screen for the first time."
CAST: Emmy Rossum, Gerard Butler, Miranda Richardson & Patrick Wilson
Watch the Trailer
Costs of Streaming (Free & Paid options)
Movie Streaming lists Phantom of the Opera is featured on
---
Titles related to Phantom of the Opera to Watch online Right Now
Similar movies & tv shows to Phantom of the Opera available on Netflix, Amazon Instant, Hulu & More.

Sources: - IMDb- TMDb- Flavorazor Similar Movies
« The Addams Family Infini »