Star Wars: The Last Jedi
Quick where to watch Star Wars: The Last Jedi overview
Is available on Netflix

|

Is available on Amazon Prime

|

Is not available on Hulu
All available streaming services: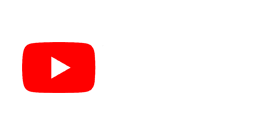 Director

:

IMDb

:

7.3/10

Release date

:

Dec 13th, 2017

Runtime

:

152 min

Genre:

Country

:

Music

:

John Williams & Mark Mothersbaugh
Rey develops her newly discovered abilities with the guidance of Luke Skywalker, who is unsettled by the strength of her powers. Meanwhile, the Resistance prepares for battle with the First Order.
TAGLINE: "The Saga Continues"
CAST: Adam Driver, Carrie Fisher, Daisy Ridley, John Boyega & Mark Hamill
Watch the Trailer
---
Titles related to Star Wars: The Last Jedi to Watch online Right Now
Similar movies & tv shows to Star Wars: The Last Jedi available on Netflix, Amazon Instant, Hulu & More.

Sources: - IMDb- TMDb- Flavorazor Similar Movies
« Olaf's Frozen Adventure Wall Street »