The Godfather: Part II
Quick where to watch The Godfather: Part II overview
Is available on Netflix

|

Is available on Amazon Prime

|

Is not available on Hulu
All available streaming services: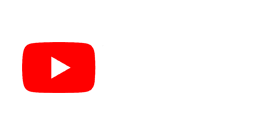 Director

:

IMDb

:

9.0/10

Release date

:

Dec 20th, 1974

Runtime

:

202 min

Country

:

Music

:

Nino Rota
The early life and career of Vito Corleone in 1920s New York City is portrayed, while his son, Michael, expands and tightens his grip on the family crime syndicate.
TAGLINE: "I don't feel I have to wipe everybody out, Tom. Just my enemies."
CAST: Al Pacino, Diane Keaton, Robert De Niro & Robert Duvall
Watch the Trailer
Costs of Streaming (Free & Paid options)
Movie Streaming lists The Godfather: Part II is featured on
---
Titles related to The Godfather: Part II to Watch online Right Now
Similar movies & tv shows to The Godfather: Part II available on Netflix, Amazon Instant, Hulu & More.

Sources: - IMDb- TMDb- Flavorazor Similar Movies
« Hotel Transylvania 2 Mission: Impossible – Rogue Nation »