We Were Soldiers
Quick where to watch We Were Soldiers overview
Is not available on Netflix

|

Is available on Amazon Prime

|

Is not available on Hulu
All available streaming services: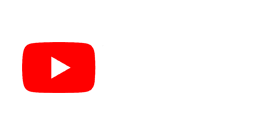 Director

:

IMDb

:

7.2/10

Release date

:

Mar 1st, 2002

Runtime

:

138 min

Country

:

Music

:

Nick Glennie Smith
The story of the first major battle of the American phase of the Vietnam War, and the soldiers on both sides that fought it, while their wives wait nervously and anxiously at home for the good news or the bad news.
TAGLINE: "400 U.S paratroopers. 4,000 Vietnamese soldiers. 12,000 miles away from home. 1 man led them into battle."
CAST: Greg Kinnear, Madeleine Stowe, Mel Gibson & Sam Elliott
Watch the Trailer
Costs of Streaming (Free & Paid options)
Movie Streaming lists We Were Soldiers is featured on
---
Titles related to We Were Soldiers to Watch online Right Now
Similar movies & tv shows to We Were Soldiers available on Netflix, Amazon Instant, Hulu & More.

Sources: - IMDb- TMDb- Flavorazor Similar Movies
« Last Days in Vietnam The Lodger »