DC's Legends of Tomorrow
Quick where to watch DC's Legends of Tomorrow overview
Is available on Netflix

|

Is not available on Amazon Prime

|

Is not available on Hulu
All available streaming services: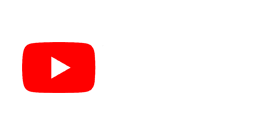 When heroes alone are not enough ... the world needs legends. Having seen the future, one he will desperately try to prevent from happening, time-traveling rogue Rip Hunter is tasked with assembling a disparate group of both heroes and villains to confront an unstoppable threat — one in which not only is the planet at stake, but all of time itself. Can this ragtag team defeat an immortal threat unlike anything they have ever known?
CAST: Brandon Routh, Caity Lotz, Dominic Purcell & Victor Garber
---
Watch the Trailer
---
Newest episodes streaming online
Legends of To-Meow-Meow
Hell No, Dolly!
Costs of Streaming per Season (Free & Paid options)
TV Show Streaming lists DC's Legends of Tomorrow is featured on
---
Titles related to DC's Legends of Tomorrow to Watch online Right Now
Similar movies & tv shows to DC's Legends of Tomorrow to watch on Netflix, Amazon, Hulu etc right now.

Sources: - TMDb- Flavorazor Similar TV Shows
« Dark Shadows Only Side by Side With You »