Captain Marvel
Quick where to watch Captain Marvel overview
Is not available on Netflix

|

Is not available on Amazon Prime

|

Is not available on Hulu
All available streaming services: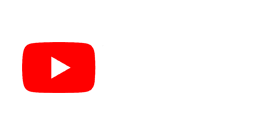 Director

:

IMDb

:

N/A/10

Release date

:

Mar 6th, 2019

Runtime

:

N/A

Genre:

Country

:
Carol Danvers becomes one of the universe's most powerful heroes when Earth is caught in the middle of a galactic war between two alien races.
TAGLINE: "Higher. Further. Faster."
CAST: Brie Larson, Gemma Chan, Jude Law & Samuel L. Jackson
Watch the Trailer
Costs of Streaming (Free & Paid options)
Movie Streaming lists Captain Marvel is featured on
---
Titles related to Captain Marvel to Watch online Right Now
Similar movies & tv shows to Captain Marvel available on Netflix, Amazon Instant, Hulu & More.

Sources: - IMDb- TMDb- Flavorazor Similar Movies
« Edmond The Journal of Insanity »