Desperate Measures
Quick where to watch Desperate Measures overview
Is not available on Netflix

|

Is not available on Amazon Prime

|

Is not available on Hulu
All available streaming services: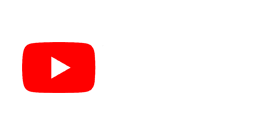 Director

:

IMDb

:

6.1/10

Release date

:

Jan 30th, 1998

Runtime

:

100 min

Country

:

Music

:

Trevor Jones (composer)
Frank Conner is an honest police officer who desperately needs to save his son's life. However, after losing all hope, he finds out that a criminal Peter McCabe in jail is his only savior.
TAGLINE: "Desperate times call for. . ."
CAST: Andy García, Brian Cox, Marcia Gay Harden & Michael Keaton
Watch the Trailer
Costs of Streaming (Free & Paid options)
Movie Streaming lists Desperate Measures is featured on
---
Titles related to Desperate Measures to Watch online Right Now
Similar movies & tv shows to Desperate Measures available on Netflix, Amazon Instant, Hulu & More.

Sources: - IMDb- TMDb- Flavorazor Similar Movies
« Dangerous Beauty Following »