Die Hard
Quick where to watch Die Hard overview
Is not available on Netflix

|

Is available on Amazon Prime

|

Is not available on Hulu
All available streaming services: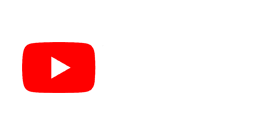 Director

:

IMDb

:

8.2/10

Release date

:

Jul 15th, 1988

Runtime

:

132 min

Country

:

Music

:

Michael Kamen
John McClane, officer of the NYPD, tries to save his wife Holly Gennaro and several others that were taken hostage by German terrorist Hans Gruber during a Christmas party at the Nakatomi Plaza in Los Angeles.
TAGLINE: "40 Stories. Twelve Terrorists. One Cop."
CAST: Alan Rickman, Alexander Godunov, Bonnie Bedelia & Bruce Willis
Watch the Trailer
Costs of Streaming (Free & Paid options)
Movie Streaming lists Die Hard is featured on
---
Titles related to Die Hard to Watch online Right Now
Similar movies & tv shows to Die Hard available on Netflix, Amazon Instant, Hulu & More.

Sources: - IMDb- TMDb- Flavorazor Similar Movies
« The Descendants Trolls »