Jonathan
Quick where to watch Jonathan overview
Is available on Netflix

|

Is available on Amazon Prime

|

Is not available on Hulu
All available streaming services: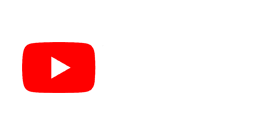 Director

:

IMDb

:

6.4/10

Release date

:

Nov 8th, 2018

Runtime

:

95 min

Genre:

Country

:

Music

:

* Will Blair * Brooke Blair
Jonathan leaves the office everyday at noon. When he gets home, he goes to sleep. Every morning he wakes up and there is a breakfast prepared for him along with a video telling him about the second part of his day.
CAST: Ansel Elgort, Matt Bomer, Patricia Clarkson & Suki Waterhouse
Watch the Trailer
Costs of Streaming (Free & Paid options)
Movie Streaming lists Jonathan is featured on
---
Titles related to Jonathan to Watch online Right Now
Similar movies & tv shows to Jonathan available on Netflix, Amazon Instant, Hulu & More.

Sources: - IMDb- TMDb- Flavorazor Similar Movies
« Next Gen 211 »