Kingsman: The Golden Circle
Quick where to watch Kingsman: The Golden Circle overview
Is not available on Netflix

|

Is available on Amazon Prime

|

Is not available on Hulu
All available streaming services: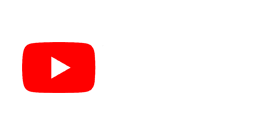 Director

:

IMDb

:

6.8/10

Release date

:

Sep 20th, 2017

Runtime

:

141 min

Country

:

Music

:

Matthew Margeson
When their headquarters are destroyed and the world is held hostage, the Kingsman's journey leads them to the discovery of an allied spy organization in the US. These two elite secret organizations must band together to defeat a common enemy.
TAGLINE: "Reports of my death have been greatly exaggerated."
CAST: Colin Firth, Julianne Moore, Mark Strong & Taron Egerton
Watch the Trailer
Costs of Streaming (Free & Paid options)
Movie Streaming lists Kingsman: The Golden Circle is featured on
---
Titles related to Kingsman: The Golden Circle to Watch online Right Now
Similar movies & tv shows to Kingsman: The Golden Circle available on Netflix, Amazon Instant, Hulu & More.

Sources: - IMDb- TMDb- Flavorazor Similar Movies
« Borg/McEnroe Die göttliche Ordnung »