Return of the Jedi
Quick where to watch Return of the Jedi overview
Is not available on Netflix

|

Is not available on Amazon Prime

|

Is not available on Hulu
All available streaming services: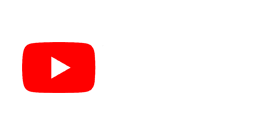 Director

:

IMDb

:

8.3/10

Release date

:

May 23rd, 1983

Runtime

:

131 min

Genre:

Country

:

Music

:

John Williams
After a daring mission to rescue Han Solo from Jabba the Hutt, the rebels dispatch to Endor to destroy a more powerful Death Star. Meanwhile, Luke struggles to help Vader back from the dark side without falling into the Emperor's trap.
TAGLINE: "The Empire Falls..."
CAST: Billy Dee Williams, Carrie Fisher, Harrison Ford & Mark Hamill
Watch the Trailer
Costs of Streaming (Free & Paid options)
Movie Streaming lists Return of the Jedi is featured on
---
Titles related to Return of the Jedi to Watch online Right Now
Similar movies & tv shows to Return of the Jedi available on Netflix, Amazon Instant, Hulu & More.

Sources: - IMDb- TMDb- Flavorazor Similar Movies
« Rear Window Cars »