Shaun of the Dead
Quick where to watch Shaun of the Dead overview
Is available on Netflix

|

Is available on Amazon Prime

|

Is available on Hulu
All available streaming services: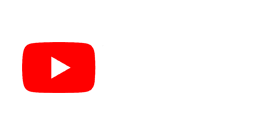 Director

:

IMDb

:

8.0/10

Release date

:

Apr 9th, 2004

Runtime

:

99 min

Country

:
A man decides to turn his moribund life around by winning back his ex-girlfriend, reconciling his relationship with his mother, and dealing with an entire community that has returned from the dead to eat the living.
TAGLINE: "A romantic comedy. With zombies."
CAST: Kate Ashfield, Lucy Davis, Nick Frost & Simon Pegg
Watch the Trailer
Costs of Streaming (Free & Paid options)
Movie Streaming lists Shaun of the Dead is featured on
---
Titles related to Shaun of the Dead to Watch online Right Now
Similar movies & tv shows to Shaun of the Dead available on Netflix, Amazon Instant, Hulu & More.

Sources: - IMDb- TMDb- Flavorazor Similar Movies
« This Is The End Choi Voi »