The Mortal instruments
Quick where to watch The Mortal instruments overview
Is not available on Netflix

|

Is available on Amazon Prime

|

Is not available on Hulu
All available streaming services: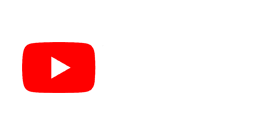 Director

:

IMDb

:

5.9/10

Release date

:

Aug 21st, 2013

Runtime

:

130 min

Country

:

Music

:

Jessie J
When her mother disappears, Clary Fray learns that she descends from a line of warriors who protect our world from demons. She joins forces with others like her and heads into a dangerous alternate New York called the Shadow World.
TAGLINE: "You have been chosen"
CAST: Jamie Campbell Bower, Jemima West, Kevin Zegers & Lily Collins
Watch the Trailer
Costs of Streaming (Free & Paid options)
Movie Streaming lists The Mortal instruments is featured on
---
Titles related to The Mortal instruments to Watch online Right Now
Similar movies & tv shows to The Mortal instruments available on Netflix, Amazon Instant, Hulu & More.

Sources: - IMDb- TMDb- Flavorazor Similar Movies
« Coraline The Place Beyond the Pines »