Underworld: Awakening
Quick where to watch Underworld: Awakening overview
Is not available on Netflix

|

Is available on Amazon Prime

|

Is not available on Hulu
All available streaming services: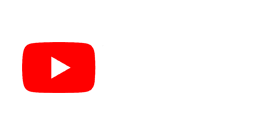 Director

:

IMDb

:

6.4/10

Release date

:

Jan 19th, 2012

Runtime

:

88 min

Country

:

Music

:

Paul Haslinger
When human forces discover the existence of the Vampire and Lycan clans, a war to eradicate both species commences. The vampire warrior Selene leads the battle against humankind.
TAGLINE: "Vengeance Returns"
CAST: Kate Beckinsale, Michael Ealy, Stephen Rea & Theo James
Watch the Trailer
Costs of Streaming (Free & Paid options)
Movie Streaming lists Underworld: Awakening is featured on
---
Titles related to Underworld: Awakening to Watch online Right Now
Similar movies & tv shows to Underworld: Awakening available on Netflix, Amazon Instant, Hulu & More.

Sources: - IMDb- TMDb- Flavorazor Similar Movies
« Hotel Salvation Corporate »