Movies like Nightmare Cinema to stream online

What Similar Movies are streaming online like the Horror movie Nightmare Cinema with Adam Godley, Mickey Rourke, Orson Chaplin & Richard Chamberlain & created by Alejandro Brugués, David Slade, Joe Dante, Mick Garris & Ryûhei Kitamura?

Movies like Nightmare Cinema with the highest similarity score
Similar Movie Guide: can't get enough of Nightmare Cinema?
Five strangers converge at a haunted movie theater owned by The Projectionist (Mickey Rourke). Once inside, the audience members witness a series of screenings that shows them their deepest fears and darkest secrets over five tales.

TAGLINE: "The price of admission is your life"
---
Its release date is Thursday February 14, 2019
What similar themes are we looking for?
| | |
| --- | --- |
| Topic | Demons |
| Genre | Horror |
| Country | United States of America |
| Director | Alejandro Brugués, David Slade, Joe Dante, Mick Garris & Ryûhei Kitamura |
| Starring | Adam Godley, Mickey Rourke, Orson Chaplin & Richard Chamberlain |
| Written by | Alejandro Brugués, David Slade, Lawrence C. Connolly, Mick Garris, Richard Christian Matheson & Sandra Becerril |
| Runtime | 119 min |
Other Horror movies by Alejandro Brugués
5.4/10 | By Aharon Keshales, Alejandro Brugués, Alexandre Bustillo, Bill Plympton, Bruno Samper, Chris Nash, Dennison Ramalho, E.L. Katz, Erik Matti, Hajime Ohata, Jen Soska, Jerome Sable, Jim Hosking, Juan Martínez Moreno, Julian Barratt, Julian Gilbey, Julien Maury, Kristina Buozyte, Lancelot Oduwa Imasuen, Larry Fessenden, Marvin Kren, Navot Papushado, Robert Boocheck, Robert Morgan, Rodney Ascher, Sôichi Umezawa, Steven Kostanski, Sylvia Soska, Todd Rohal, Various directors, Vincenzo Natali & Wolfgang Matzl
New Zealand & The United States | Horror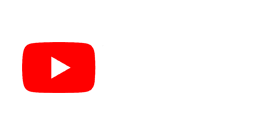 Other Horror movies written by Alejandro Brugués
5.4/10 | By Aharon Keshales, Alejandro Brugués, Alexandre Bustillo, Bill Plympton, Bruno Samper, Chris Nash, Dennison Ramalho, E.L. Katz, Erik Matti, Hajime Ohata, Jen Soska, Jerome Sable, Jim Hosking, Juan Martínez Moreno, Julian Barratt, Julian Gilbey, Julien Maury, Kristina Buozyte, Lancelot Oduwa Imasuen, Larry Fessenden, Marvin Kren, Navot Papushado, Robert Boocheck, Robert Morgan, Rodney Ascher, Sôichi Umezawa, Steven Kostanski, Sylvia Soska, Todd Rohal, Various directors, Vincenzo Natali & Wolfgang Matzl
New Zealand & The United States | Horror