Watch Jaguar online

Can you stream the Drama & War & Politics tv show Jaguar, created by Gema R. Neira & Ramón Campos & starring Adrián Lastra, Blanca Suárez, Francesc Garrido & Iván Marcos on Netflix, Hulu or Amazon Prime?

Streaming Guide: Jaguar
In the 1960s, Spain became a home to hundreds of survivors of the Mauthausen camp. Isabel, a young Spanish woman, is one of them. She is looking for Skorzeny, Europe's most dangerous man, but she is not alone.
All streaming services

---
Its air date is Wednesday September 22, 2021
Other Drama War & Politics TV Series on Hulu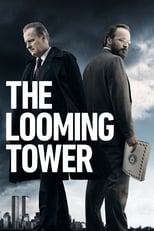 7.6/10 | By Dan Futterman & Lawrence Wright
The United States | Drama & War & Politics






8.4/10 | By H. Richard Hornberger & Larry Gelbart
Comedy, Drama & War & Politics




7.3/10 | By David Broyles & William Broyles Jr.
The United States | Action, Crime, Drama, Historical & War & Politics