Kill Bill: Vol. 1
Quick where to watch Kill Bill: Vol. 1 overview
Is available on Netflix

|

Is not available on Amazon Prime

|

Is not available on Hulu
All available streaming services: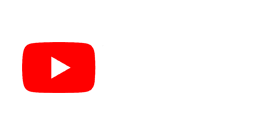 Director

:

IMDb

:

8.1/10

Release date

:

Oct 10th, 2003

Runtime

:

111 min

Country

:

Music

:

The RZA
A former assassin known as The Bride wakens from a four-year coma. The child she carried in her womb is gone. Now she must wreak vengeance on the team of assassins who betrayed her - a team she was once part of.
TAGLINE: "Go for the kill."
CAST: Daryl Hannah, Lucy Liu, Uma Thurman & Vivica A. Fox
Watch the Trailer
Costs of Streaming (Free & Paid options)
Movie Streaming lists Kill Bill: Vol. 1 is featured on
---
Titles related to Kill Bill: Vol. 1 to Watch online Right Now
Similar movies & tv shows to Kill Bill: Vol. 1 available on Netflix, Amazon Instant, Hulu & More.

Sources: - IMDb- TMDb- Flavorazor Similar Movies
« Paranormal Activity Take Shelter »