Lion
Quick where to watch Lion overview
Is available on Netflix

|

Is available on Amazon Prime

|

Is not available on Hulu
All available streaming services: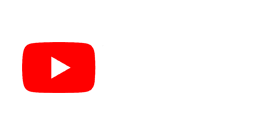 Director

:

IMDb

:

8.1/10

Release date

:

Nov 24th, 2016

Runtime

:

118 min

Genre:

Country

:

Music

:

Hauschka
A five-year-old Indian boy gets lost on the streets of Calcutta, thousands of kilometers from home. He survives many challenges before being adopted by a couple in Australia. 25 years later, he sets out to find his lost family.
TAGLINE: "The search begins"
CAST: David Wenham, Dev Patel, Rooney Mara & Sunny Pawar
Watch the Trailer
---
Titles related to Lion to Watch online Right Now
Similar movies & tv shows to Lion available on Netflix, Amazon Instant, Hulu & More.

Sources: - IMDb- TMDb- Flavorazor Similar Movies
« God's Own Country Jasper Jones »