The Equalizer
Quick where to watch The Equalizer overview
Is not available on Netflix

|

Is available on Amazon Prime

|

Is not available on Hulu
All available streaming services: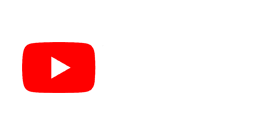 Director

:

IMDb

:

7.2/10

Release date

:

Sep 24th, 2014

Runtime

:

132 min

Country

:

Music

:

Harry Gregson Williams
A man believes he has put his mysterious past behind him and has dedicated himself to beginning a new, quiet life. But when he meets a young girl under the control of ultra-violent Russian gangsters, he can't stand idly by - he has to help her.
TAGLINE: "What do you see when you look at me?"
CAST: Chloë Grace Moretz, David Harbour, Denzel Washington & Marton Csokas
Watch the Trailer
Costs of Streaming (Free & Paid options)
Movie Streaming lists The Equalizer is featured on
---
Titles related to The Equalizer to Watch online Right Now
Similar movies & tv shows to The Equalizer available on Netflix, Amazon Instant, Hulu & More.

Sources: - IMDb- TMDb- Flavorazor Similar Movies
« Horrible Bosses Wolf Children »