Oceans
Quick where to watch Oceans overview
Is not available on Netflix

|

Is not available on Amazon

|

Is not available on Hulu
All available streaming services: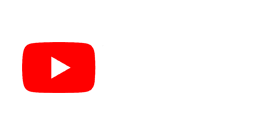 Director

:

IMDb

:

7.8/10

Release date

:

Oct 17th, 2009

Runtime

:

84 min

Genre:

Music

:

Bruno Coulais
An ecological drama/documentary, filmed throughout the globe. Part thriller, part meditation on the vanishing wonders of the sub-aquatic world.
TAGLINE: "Explore the depths of our planet's oceans. Experience the stories that connect their world to ours."
CAST: Aldo Baglio, Jacques Perrin, Pierce Brosnan & Rie Miyazawa
Watch the Trailer
Movie Streaming lists Oceans is featured on
---
Titles related to Oceans to Watch online Right Now
Similar movies & tv shows to Oceans available on Netflix, Amazon Instant, Hulu & More.

Sources: - IMDb- TMDb- Wikipedia- Flavorazor Similar Movies
« Spread Veronika Decides to Die »