Descendants
Quick where to watch Descendants overview
Is not available on Netflix

|

Is available on Amazon Prime

|

Is not available on Hulu
All available streaming services: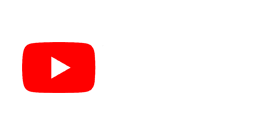 Director

:

IMDb

:

6.4/10

Release date

:

Jul 31st, 2015

Runtime

:

112 min

Country

:
Ben, son of Belle and the once selfish beast, is poised to become next on the throne, however he is not ready and allows the villan kids from the Isle Of The Lost to attend Auradon Prep. ...
TAGLINE: "They're not bad. They're just born that way."
CAST: Booboo Stewart, Cameron Boyce, Dove Cameron & Sofia Carson
Watch the Trailer
Costs of Streaming (Free & Paid options)
Movie Streaming lists Descendants is featured on
---
Titles related to Descendants to Watch online Right Now
Similar movies & tv shows to Descendants available on Netflix, Amazon Instant, Hulu & More.

Sources: - IMDb- TMDb- Flavorazor Similar Movies
« Tale of Tales Maggie »